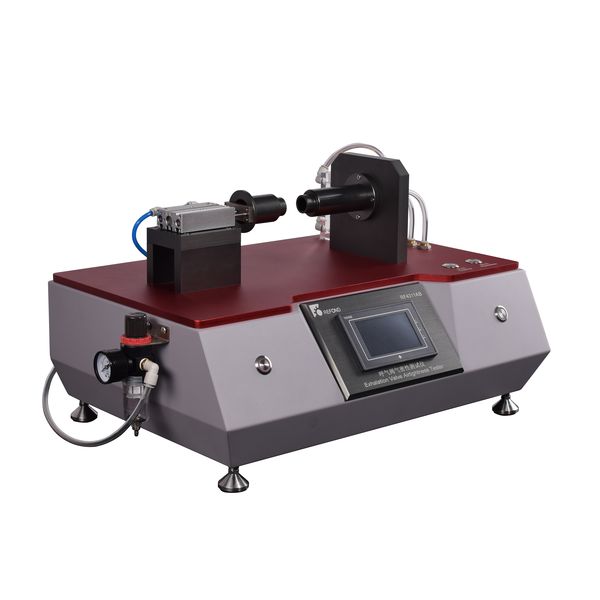 Respirator Exhalation Valve Airtightness Tester is used to test the airtightness of the exhalation vale of the respirators.
The exhalation valve is sealed on the exhalation valve test fixture in an airtight way, and the vacuum pump is used to pump air
to make the exhalation valve bear a certain pressure and detect the leakage flow of the exhalation valve.
RF4311AB tester can meet the requirement of GB 2626 and JIS T8151.
Testing Scope: Respirators, etc.
Testing Standards:
Specification:

1. Extraction rate: 0 – 2 L/min;
2. Micro manometer range: -2000 – 0Pa, accuracy 1%, resolution 0.2Pa;
3. Flowmeter range: 0-100mL/min, accuracy 1%, resolution 0.1mL/min;
4. Buffer container: 5L;
5. Test chamber empty: 50 ± 5 cm3;
6. The test pressure difference of expiratory valve is adjustable;
7. Constant pressure difference, flow measurement;
8. Automatic test of leakage time (time from negative pressure to normal pressure);
9. Convenient and fast operation;
Ordering Information:
RF4311AB Exhalation Valve Airtightness Tester