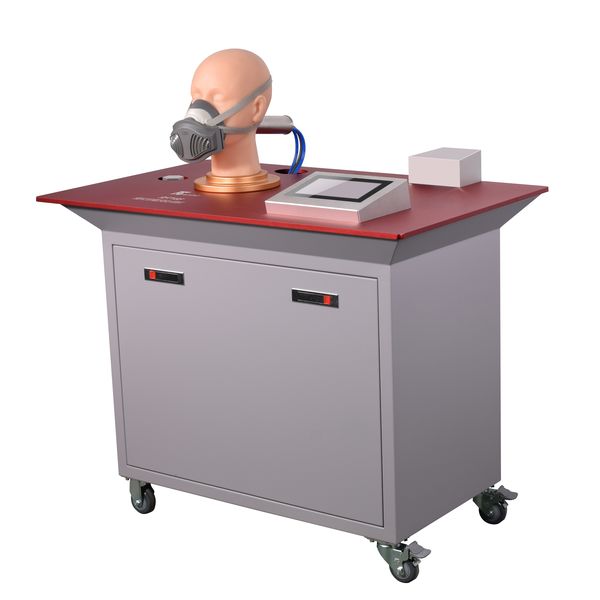 Respirator Wearing Simulator is used to test respirator's simulated wearing pretreatment before other tests such as respiratory resistance, filter material penetration, etc.
Turn on the pretreatment device and make the breathing device and saturated water vapor generating device enter the working state until it is stable.
Put the respirator on the matching test head mold in a airtight way and test for about 20 minutes. Remove the particulate filter material from the respirator, reinstall it, and repeat the test 10 times.
RF7185 consists of a respiratory simulator, a test head model, a saturated water vapor generator, a temperature control device, a flowmeter, etc.
It can control the respiratory simulator to run at a breathing capacity of 2L/min for 25 times. The temperature of saturated water vapor near the mouth can be controlled as (37 ± 2) ℃.
Testing Scope: Particle Respirators, etc.
Testing Standards:
Specification:
1. Respiratory frequency of respiratory simulator: 25 times/min;
2. Tidal volume of respiratory simulator: 0.5L/min - 2.8L/min;
3. Flowmeter range: 5-45L/min, accuracy: 1L/min;
4. The head model is inclined and condensed water vapor flows to the collector;
5. Test head mold: 1 unit.
Ordering Information:
RF7185 Respirator Wearing Simulator
RF7185/1 Dummy Head Model