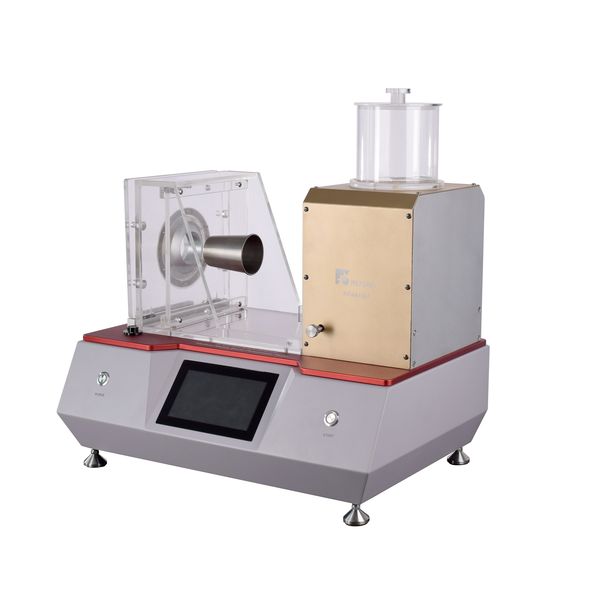 Medical Face Mask Blood Penetration Tester is used to test the resistance of medical mask to synthetic blood splash and penetration.
When doing the test, face mask is held in target area, synthetic blood is pressurized so that certain amount of blood is ejected horizontally on to the specimen.
The resistance to blood penetration of the specimen is then tested.
RF4419M includes tester, sample holder, nozzle, touchscreen and micro-computer. Pressure and test time are automatically controlled.
Test Scope:
Medical face mask.
Test Standards:
GB 19083, YY/T 0691, YY 0469, ISO 22609, ASTM F1682
Specification:
a) Pressure range: 0-100kPa (0-1000cmH2O)
b) Touchscreen controlled
c) Pressure and test time control
d) Over-pressure protection
Order information:
RF4419M Medical Face Mask Blood Penetration Tester
RF4419M/1 Nozzle
RF4419M/2 Stainless steel cup