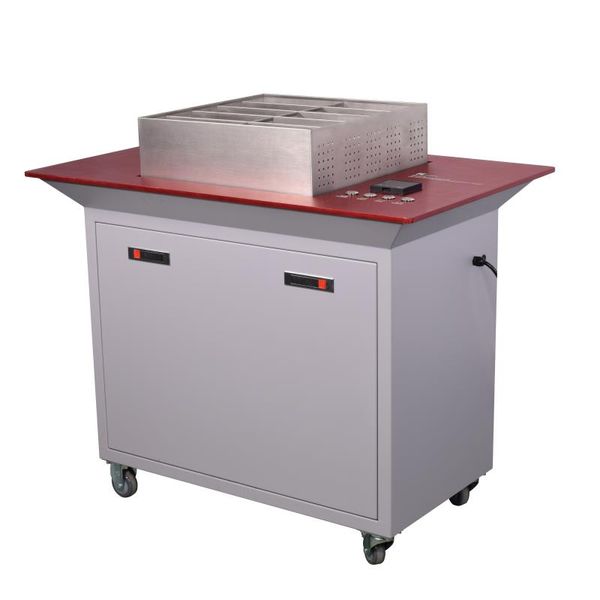 Mechanical Strength Pretreatment Tester is used for mechanical strength pretreatment of respirator before other tests.
Place the tested sample on side in the steel box and vibrate continuously for 20min at the vibration frequency of (100 ± 5) rpm. After the test, carry out the subsequent tests.
RF7186 tester consists of motor, cam mechanism, steel box, steel platform (base) and motor drive system.
Testing Scope: Respirators, etc.
Testing Standards:
Specification:
1. Steel box weight: more than 10kg;
2. Steel platform (base) weight: 100kg-200kg (weight controllable);
3. The steel platform is driven by motor and cam, and the lifting height of the steel platform is 20mm;
4. Cam rotation frequency: (100 ± 5) rpm;
5. The steel box can hold 10 samples;
6. Optional with adjustable steel box, suitable for different sizes of respirators;
Ordering Information:
RF7186 Respirator Mechanical Strength Pretreatment Tester
RF7186/1 Adjustable Steel Box (Optional)