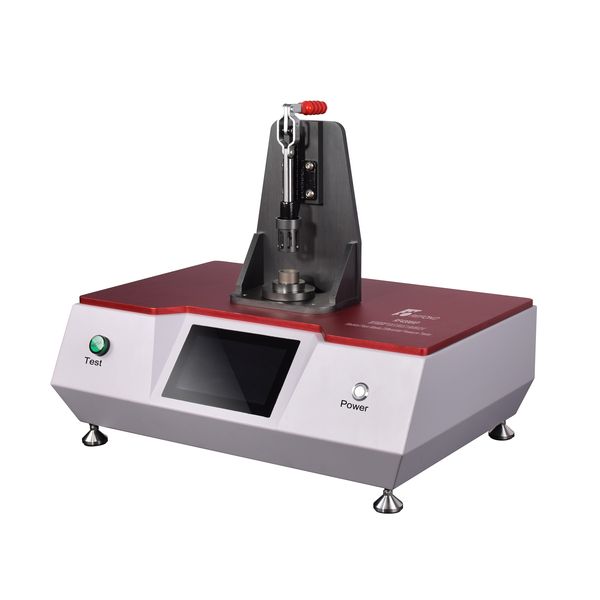 Medical Face Masks Breathability Tester is used to measure the breathability of the medical face masks.
Install the mask on the channel (clamp) with fixed cross-sectional area, start the vacuum pump, the airflow with specific flow rate will generate
a certain air flow through the test sample, so as to calculate the permeability (differential pressure) of the mask.
RF4308AP Tester, built-in precision air pump, flow sensor, differential pressure sensor, single chip microcomputer control, precise control of
flow rate and differential pressure measurement.
Testing Scope: Medical Face Masks, etc.
Testing Standards:
| | | | |
| --- | --- | --- | --- |
| YY0469 | YY/T 0969 | EN 14683 | ASTM F2100 |
Specifications:

1. Flow rate: 8L / min, accuracy: 0.2L/min;
2. Area of test area: 25 mm ± 1 mm in diameter (4.9 cm2 in area) circular section;
3. Pressure difference range: 0-1000pa, accuracy 1%, resolution at least 1Pa;
4. 7 "color touch screen, precise control and simple operation;
5. Automatic flow control and pressure difference calculation;
6. Convenient and quick operation;
Ordering Information:
RF4308AP Medical Face Masks Breathability Tester