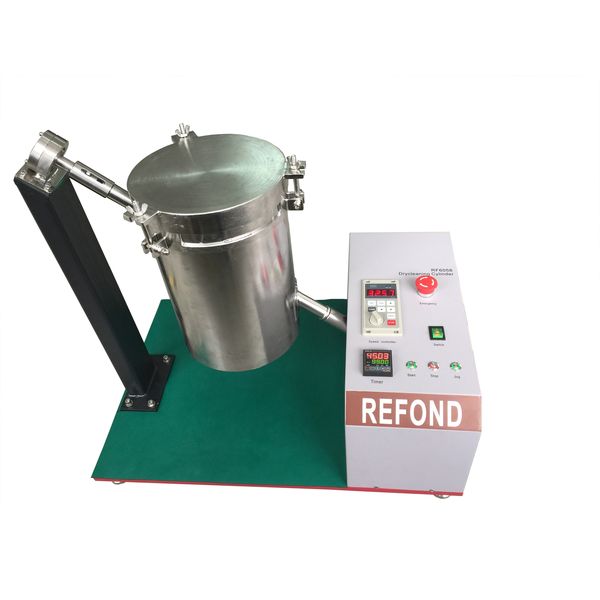 Dry Cleaning & Washing Cylinder used to determine the colorfastness to dry cleaning and chlorinated pool water, also it can suitable for preparing the specimen before flammability testing.
Test Scope:
All textile products
Test Standards:
AATCC 162, 16CFR Part 1610
Consumables:
Washing Cylinder Sealing Ring
Specification:
a) Dimension of stainless steel cylinder: 13inch (H), 8.75inch (Dia.), Capacity of Cylinder 7650mL
b) Rotation speed of cylinder: 45-50rpm (adjustable)
c) Rotation axis angle of cylinder: 50?
d) Rotating cylinder with electric control function
e) Cylinder with automatic lock function
f) Power Supply: AC230V 50Hz/60Hz
g) Overall dimension: 750(L) ×500(W) ×600(H)mm
h) Weight: approximate 50kg
Order information:
RF6058 Dry Cleaning & Washing Cylinder
RF6058/1 Washing Cylinder Sealing Ring