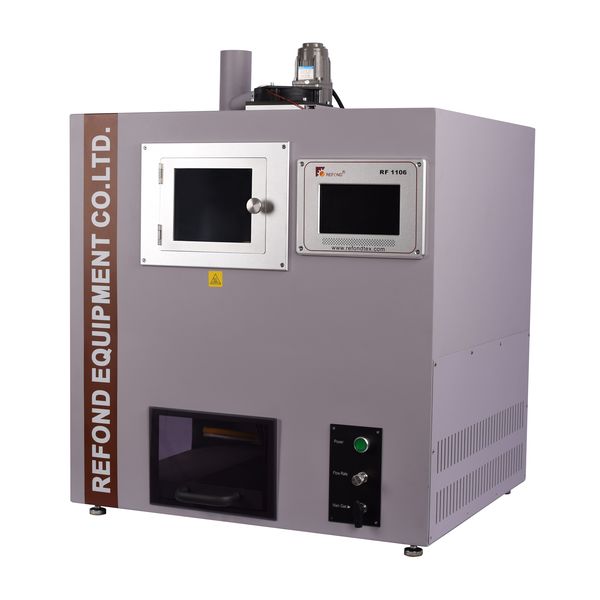 Gas Fume Chamber is used to determine the colorfastness of textiles when exposed to atmospheric oxides of
nitrogen as derived from the combustion of natural gas.
Test Scope:
For all textiles except loose fiber
Testing Standards:
AATCC 23、ISO 105 G02、GB/T 11039
Consumables:
Gas Fading Control Fabric
Specification:
a) 7 inch touch screen LCD display
b) The rotation speed of sample rack: 0-8 rpm (adjustable)
c) Exhaust fan, Pressure Regulation fan and Air Circulating fan can be set through the touch screen
d) Sample Clip: 16 pcs (Stainless Steel)
e) Chamber Temp: room temp to 65℃.
f) Gas Leakage Detector: 2 units.
g) Flame Detector: 1 unit.
h) Explosion-proof Gas Control Valve
i) Electro-magnetic Door Lock.
Order information:
RF1106 Gas Fume Chamber
RF1106/1 Stainless Steel Clip (pack of 20 pcs)
RF1106/2 Gas Fading Control Fabric (roll of 50 yard)
RF1106/3 Bunsen Burner